2023 Enrolments
Any enrolment applications that are submitted after Wednesday 14 December 2022 are unable to be guaranteed a Tuesday 31 January 2023 start date.
The Enrolments Officer will be in touch with you regarding your enrolment application as soon as possible after this date.
---
Enrolling Your Child
School Choice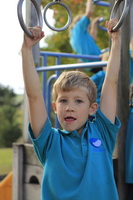 Choosing a school for you and your child is an important decision. At Long Bay Primary enrolments are restricted by our enrolment zone. If you are within the enrolment zone, we would like to encourage you to come and see for yourselves the learning opportunities Long Bay Primary has to offer. We are happy to talk to you about your child's individual educational needs and to give you and your family a personal guided tour. Please contact the school by phone (09 473 6077) or by email to enrolments@longbayprimary.ac.nz. to make an appointment with a member of the leadership team. At Long Bay Primary we are committed to providing high quality education in an environment where individual differences are valued and students are inspired to reach their greatest potential. We look forward to meeting you and warmly welcoming you to our school community.
Enrolment Information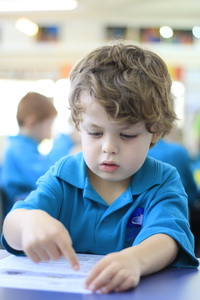 In zone parents are invited to contact the school office to arrange an appointment to meet with a member of the school leadership team to discuss enrolment of their child /children. Parents are required to provide the child's birth certificate and immunisation certificate (for all 5 year old new entrants) and a passport if necessary to confirm status for enrolment in a state school. Children may begin school from their 5th birthday. The school office personnel will inform you of further documentation as needed. If you live in the home zone and have not yet signalled your intention to enrol your child during this school year, please contact the school to assist us to plan appropriately.
Out of Zone Enrolments –

Long Bay Primary is not taking any out of Zone Enrolments for 2023
Enrolment at Long Bay Primary School is governed by an enrolment scheme, details of which are available from the school office. If spaces are available, applications may be invited in term four for a limited number of out of zone places for students the following year. If a ballot for out of zone places is required, parents will be informed of the outcome within three working days of the ballot being held. For further information or enquiries please contact the office at Long Bay Primary School on enrolments@longbayprimary.ac.nz. or phone 09 473 6077. School Zone Map School Zone – Enrolment Scheme
Enrol privacy statement and usage
View Document
International Learners
Limited places are available for international learners. Please enquire about enrolment by calling the school office on 09 473 6077, or emailing enrolments@longbayprimary.ac.nz. As a guideline, the fees for one year's tuition are $11,800 plus GST. Please note that all prospective students must be residing with their parents.
International Learners Policy
Fee Paying Policy
View Document
Medical and Travel Insurance Policy
View Document
Online Application for International Learners