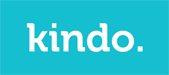 School Shop (myKindo) 2023
Please visit our school shop regularly to see new activities as they become available
The myKindo school shop is our preferred method for all school payments. Through your myKindo account you can make all your payments online for as many family members as you need. Everything from sports registration, camp payments, school donations and school activity payments, fundraising and school lunches etc. All at a time that suits – It's open 24/7.
Your child's room number will automatically be updated at the beginning of each year, so you don't have to worry about selecting the right room number.
To give you an indication and enable planning for 2023 we have included the following activity expenses.
School Donations:
School donations for 2023 are $195 (for the eldest or only child) and $125 (for each additional child).
Please note: an adjustment will be made for families with 4 or more children.
The School Donation is a voluntary donation which enables the school to provide additional educational resources e.g. digital devices for class use, science and mathematics equipment, reading/ library books and additional learning materials.
School Activities:
The school activities donation for 2023 is $80 per child.
The school activities charge is a voluntary donation which enables students to experiences activities that enhance classroom programs. In 2022 some examples of activities included: trips to Auckland Zoo, Motat, Pumphouse Theatre, Sheep World, Waitakere Refuse and Recycling Transfer Station, Auckland Museum, Maritime Museum, Stardome, Auckland Art Gallery and so much more. The school activity charge also covered the Life Education Trust program.
Year 6 Camp:
In 2023 our Year 6 students will enjoy a week in Term 4 at Camp Bentzon on Kawau Island, sailing, fishing, kayaking and swimming. The estimated cost for Camp will be $450 per student.
Swimming:
Our Year 1 to 5 students have the opportunity to participate in swimming sessions at the Northern Arena Swim School in Silverdale in Terms 1 and 2 2023. The estimated cost for Swimming will be between $95 and $130 per child.
Waterwise:
The cost of the waterwise program in Term 1 is $75
Term 4 (will be advised later in the year)
In Term 1 and Term 4 our Year 6 students have the opportunity to participate in the waterwise program which is held at Waiake Beach. The focus of the waterwise program is on waterwise theory, an introduction to sailing, kayaking, beach safety and deep water confidence. This includes a waterwise assessment date at AUT Millennium.
The above activities will be available for purchase via the myKindo school shop in mid-January 2023. Further information will be coming home with the students regarding each of these activities.
_______________________________________________________________________________________
Getting Started
For all information on setting up your myKindo and ezlunch account please click on the following link support.mykindo.co.nz.
Accessing your donation receipts on Kindo
IRD approved donation receipts are automatically generated from Kindo, for any item that the school has marked as a donation. For more information on finding your donation receipts please click on the following link support.mykindo.co.nz
Need help?
The Kindo helpdesk is open 8am to 4pm weekdays. Free phone: 0508 4 KINDO (0508 454 636) to talk to the friendly staff at the Kindo helpdesk or Email: hello@mykindo.co.nz
Online support is also available for Kindo mykindo.co.nz
For all other enquiries relating to activities please contact Sandy Tickner on 473-6077 or email sandyt@longbayprimary.ac.nz