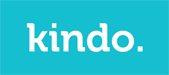 Registration and payment for sports, school lunches, PTA fundraising and extra-curricular activities can be made via the School Shop.
The online shop is open 24/7 for orders and payments.
For further information regarding your personalised accounts and accessing your donation receipts please click here.
Need assistance? Our Kindo help desk is open 8am to 4pm weekdays. Freephone 0508 4 KINDO (0508 454 636) Email hello@mykindo.co.nz Online Support support.mykindo.co.nz
Support our School by re-gifting tax rebates via myKindo
If you are one of many NZ families who do not collect your donation tax rebate each year, here's an easy way to support our school.
Next time you pay a donation on myKindo, you'll be offered to register with TaxGift. By registering with TaxGift, Kindo enables you to automate claiming the 33% tax rebate on your behalf (Kindo supplies the receipts directly to them). Rebates are then re-gifted back to the school as a new donation, to be used for enhancing the learning environment which will benefit all of the children across the school.
How it works:
Simply amplify your donation on myKindo after your order is processed

Select TaxGift

Check the circle next to our school
That's it, you have now registered to donate your tax rebate back to school – thank you.
End of Year Tax
Donations paid now can be claimed after 1st April 2022 for a 33% tax rebate.