Our policies and procedures relate to the National Administration Guidelines (NAGs). They set out statements of desirable codes of principles of conduct for our school and provide direction in the following areas of school operation.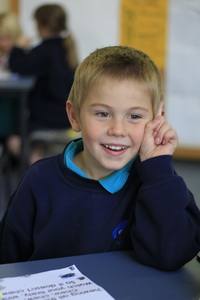 1. Curriculum Policies: Special Abilities Policy, Curriculum Delivery Policy, Special Needs Policy, Maori Consultation Policy and Tikanga Maori Policy
2. Administration, Documentation, Review and PTA Policies: Complaints Policy, Copyright Policy, Documentation and Review Policy, International Fee Paying Students Policy, Privacy Policy, Reporting to Parents Policy, Uniform Policy, International Fee Paying Students Medical and Travel Insurance Policy and Parent and Teacher Association Policy.
3. Health, Safety and Welfare Policies: Animal Welfare Policy, Crisis Management Policy, Education Outside the Classroom Policy, Emotional and Physical Abuse Policy, Health, Safety and Welfare Policy, Digital Technology and eLearning Policy.
Property, Finance and Personnel Policies are available for viewing in the School Community Folder held at the office. The policies and procedures are reviewed regularly and changes are made to reflect either further development in the way in which Long Bay Primary School operates or as a result of new government direction or legistation. Policy and procedures changes are presented to the Board of Trustees and follow consultation and recommendation from the staff and principal.