Growing Leadership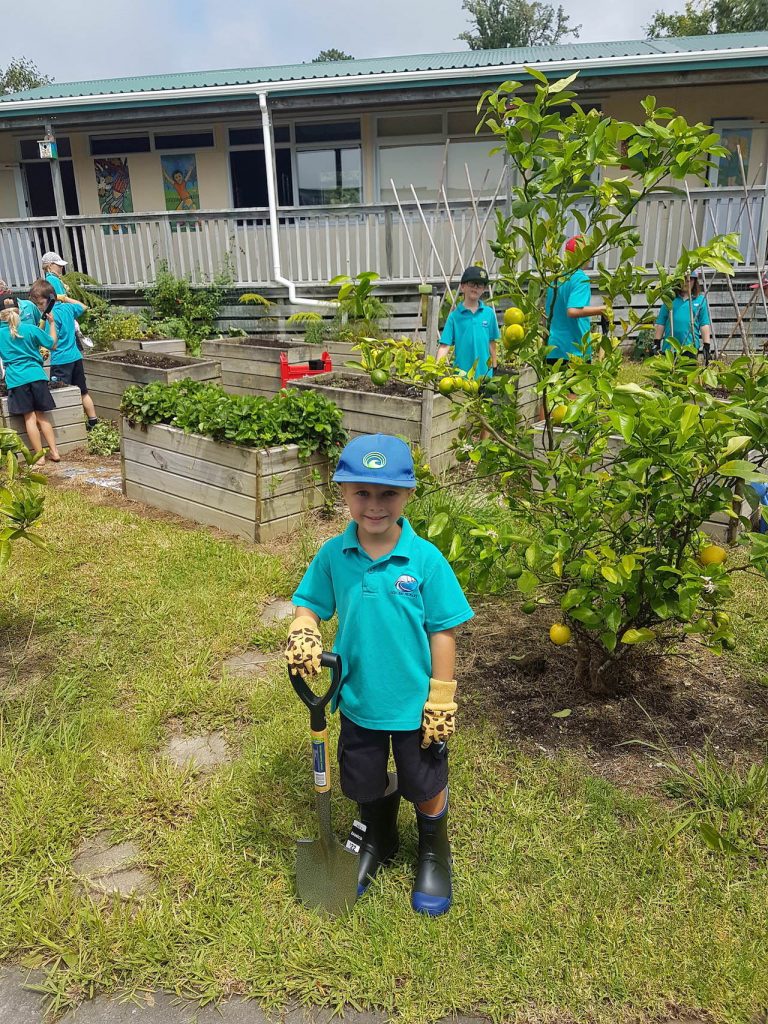 At Long Bay we encourage our students to actively participate in and contribute to the life of the school. Students are encouraged to look out for each other in the playground and to support students who are settling in.
Monitor responsibility is offered to students within their classroom environment. Senior students are also encouraged to take on additional responsibility and leadership roles that help in the running of the school, these include the Tech Squad (who assist with elearning devices); School Librarians (who help run the library at lunch times), plus PE equipment, bell, office, flag, assembly and road patrol monitors.
Each year Kahui Ako Student leaders are elected to represent our school in cluster school student meetings, and assist our school in gathering student ideas, for example when reviewing the school environment and playground opportunities.  They are also involved in promoting community awareness through activities such as the Pink Shirt Day.
To develop performance confidence, each fortnight a different team shares an aspect of their learning at assembly, so students have an opportunity to present to the wider school.
We also have student groups to assist us with school-wide initiates; our lunch time Enviro group, called Team Green help by enhancing the grounds with planting, running a vegetable garden and mini orchard, and educating us all in how to care for our planet (through composting, recycling and pest control). The Wrapper-Free monitors remind us to reduce plastic waste in our lunch boxes, and we have a Travel-Wise and Student Health Team who promote road safety and health initiatives.