Term 2, Week 5 – Friday 3 June 2022
Kia ora Parents/Caregivers
One of my first Lego sets as a child was a Shell petrol tanker. It was articulated, had a hose to empty the fuel and a man with the Shell Logo on his shirt. Over the years (with the generous support of my parents, and my Nana and Poppa in England) the collection grew and grew. No matter what was being built I always ensured the construction crew were there with their digger, safety barrier and light blocks to warn others of the construction ahead. There is no doubt the many hours spent constructing, destructing and rebuilding will be invaluable for the next challenge that has arrived at Long Bay Primary – a Masterplan for the school going forward.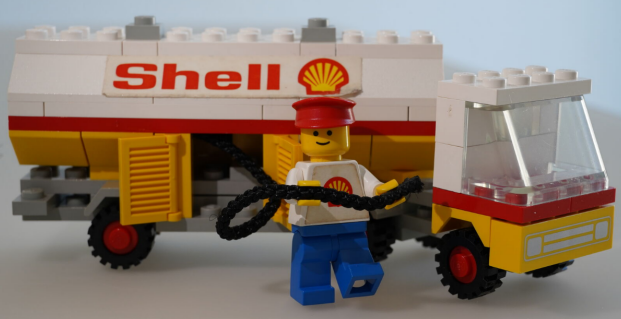 The Ministry of Education Property Team and architects have already visited, had a look around the school, heard our vision, ideas and needs and have gone away to prepare to consult with us. Over the next few months we will be looking at all aspects of the school from buildings, learning spaces and playgrounds to electricity supply, sewerage and traffic. The most important stakeholders will be consulted and included in the whole process – the students and teachers, along with our community of course. The first questions we have already broached are to the Tōtara students about Tiaho Mai and Te Ao Marama (Rooms 20 to 25) and the space they are in. Their first response? The balcony is not wide enough for us to sit and eat and have other people walk past, and if it rains we have to move our bags so they don't get wet. The Ministry of Education's response as we walked around – yes it seems that more space would be a good idea. I say a win to our students, and a great indication that we can all learn from the past and make good choices for the future. Our job will be to show them that while this might apply to a building, it can also apply to the life choices they make in the future as well (we all love a good life lesson).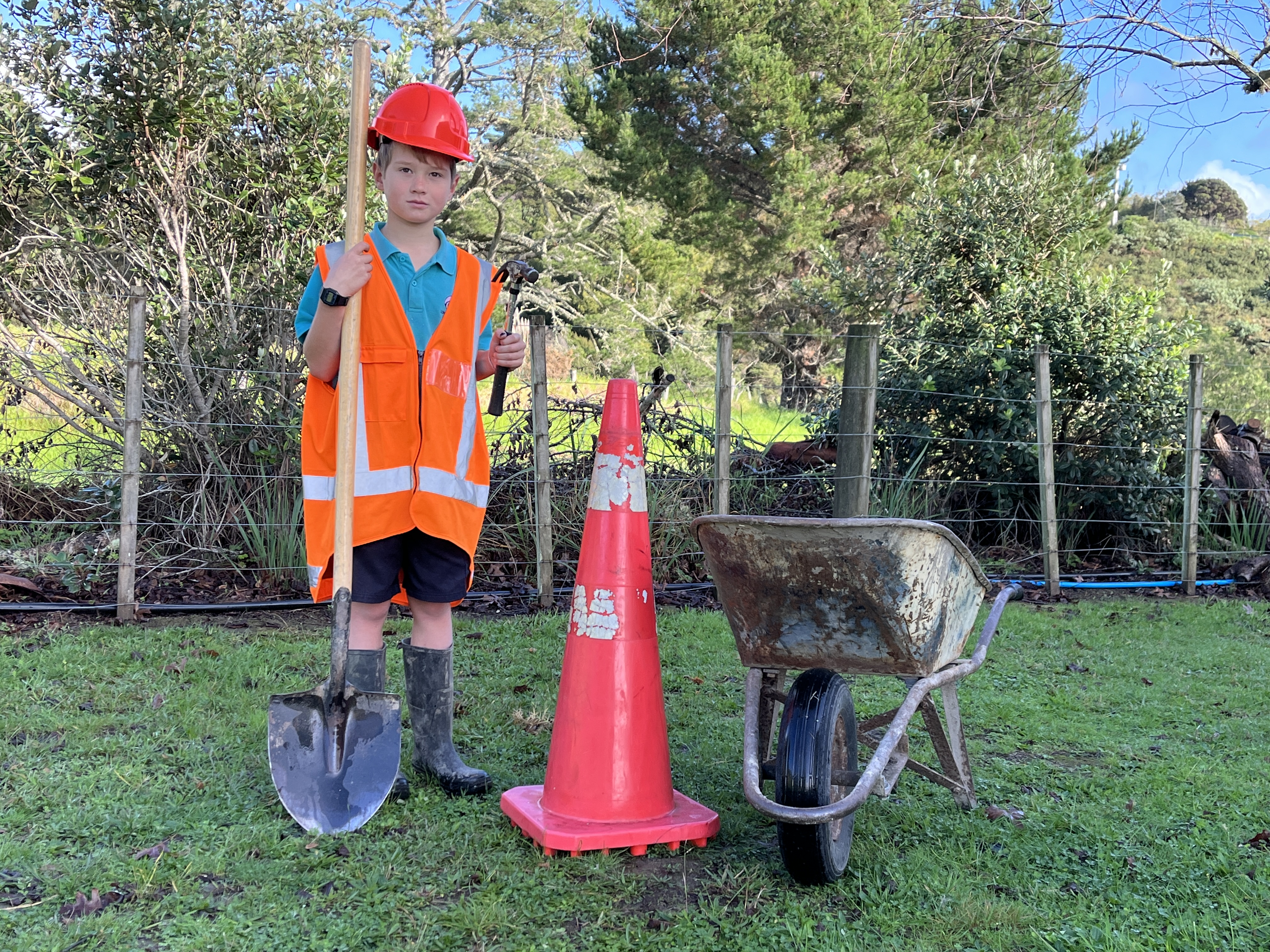 There are a wide range of issues to consider when planning ahead, but at the end of the day no matter if you are planning a school or putting together a new Lego set the same basic rule applies. Ask around, do your research, consult widely, spend some time thinking about your next step and finally enjoy the finished product. It will be great until someone pulls it down in the future and makes it bigger and better, that bit is inevitable.
Rob Hutton
Tumuaki/Principal
Support our School by re-gifting tax rebates via myKindo. If you are one of many NZ families who do not collect your donation tax rebate each year, here's an easy way to support our school.
Next time you pay a donation on myKindo, you'll be offered to register with TaxGift. By registering with TaxGift, Kindo enables you to automate claiming the 33% tax rebate on your behalf (Kindo supplies the receipts directly to them). Rebates are then re-gifted back to the school as a new donation, to be used for enhancing the learning environment which will benefit all of the children across the school.
How it works:
Simply amplify your donation on myKindo after your order is processed
Select TaxGift
Check the circle next to our school
That's it, you have now registered to donate your tax rebate back to school – thank you.
Need assistance? Our Kindo help desk is open 8am to 4pm weekdays.
Important School Notices – Please Read
Absences
If your child is going to be absent from school, you need to inform the child's teacher and the Office. Please call 09 473 6077, email admin@longbayprimary.ac.nz or click here to report an absence. If your child is late to school, they must call into the Office to collect a late pass.
If your child has tested positive for Covid 19, you need to inform the school as soon as you are able to. Please click here to complete the Google form.
Water Bottles
Please send your child to school with a filled water bottle, ready for them to start the day. This is to avoid children becoming dehydrated.
Nut Free and Wrapper Free
Long Bay Primary is a nut free and wrapper free school, please remember to remove wrappers prior to filling the lunch box. We do have a number of children that have a severe allergy to nuts and we ask parents not to include any nut products in their children's lunches.
2022 Term Dates and What's On
Monday 2 May – Friday 8 July
6 June – Queens Birthday Public Holiday (school closed)
7 June – Kauri and Totara to the Bruce Mason Centre
14 June – PTA Meeting in the staffroom, 7pm. All welcome
15 June – Senior School Cross Country (save day 17 June)
20 June – PTA Quiz Night, Long Bay Surf Club
22 June – Junior School Cross Country (save day 23 June)
22 June – Year 6 Netball Field Day
24 June – Matariki Public Holiday (school closed)
28 June – Mānuka visit Auckland Museum
Monday 25 July – Friday 30 September
Monday 17 October – Friday 16 December
24 October – Labour Day Public Holiday (school closed)
A warm welcome to our new students who have started at Long Bay Primary since our last Newsletter:
Cruushan, Tom, Kayden and Sophie
Donation Receipts via Kindo
Accessing your donation receipts on Kindo
You can view all your purchases, top-ups, refunds, cancelled orders and donation receipts using the 'my orders' option.
From the record type, you can select donation receipts, and choose to download individual receipts or download a summary of all your donation receipts.
More detailed instructions can also be found on the Kindo online support pages.
Room 13 has been drawing apples using different materials. We have been using sketching pencils, chalk pastels and watercolor. We first drew the outline of our apple before shading. We used sketching pencils, chalk pastels, and watercolours on our last apple. After finishing all three apples, we glued them onto a piece of black paper, hanging them in the classroom.
Join the Walking School Bus
The Walking School Bus has started up again! It is a safe and friendly way to walk to school. Please email Mrs Bloomfield at jitkab@longbayprimary.ac.nz for more information on how to join the Walking School Bus or become a Bus Leader. The more the merrier!
Thank You from the Pink Shirt Day Team
The schools that make up the Oneroa Kāhui Ako of which we are one received the message below from Mark Wilson at the Mental Health Foundation to thank us for our efforts on Pink Shirt Day.
Tino pai Oneroa Kāhui Ako
A massive thank you from the Pink Shirt Day Aotearoa team! Yet again, the seven schools in your area have done amazing mahi by raising awareness of the issues around bullying. That figure of $6338 is a huge increase on your last year's total and is so generous. Your support will help the Mental Health Foundation continue the Pink Shirt Day kaupapa to raise awareness about bullying prevention and provide resources that promote inclusive workplaces, schools and communities.
Ngā mihi!
Sports Buzz – Term 2, Week 5
Senior and Junior Cross Country
The senior cross country is taking place on 15 June at Long Bay Regional Park for all students aged 8 years and older. The junior cross country is taking place at school on 22 June. If you are able to parent help at the junior cross country, please email Nikki Douglas at nikkikd@longbayprimary.ac.nz
Badminton
Students recently participated in Badminton sessions at school. For any children interested in joining a Badminton club, please check out the following links:
East Coast Bay club (Tuesdays at Active Badminton Centre, Apollo Drive) http://www.bnh.org.nz/play-badminton/clubs/east-coast-bays/
Mairangi Bay (Thursdays at Bond Crescent) – http://www.bnh.org.nz/play-badminton/clubs/mairangi-bay/ (coaching involved)
The next PTA meeting is Tuesday 14 June.
Email us at
longbayprimarypta@gmail.com
to let us know you're attending or for any PTA enquiries. New members welcome!
Kelly Club and Kelly Sports Notices
Community Events and Notices