Term 2, Week 7 – Friday 17 June 2022
Running is a divisive activity – there seem to be two camps. You love it, or you really don't. There is no middle ground. It would be possible to create a long and scientifically based list of reasons why running is beneficial like:
Running Improves Cardiovascular Health

Running Builds Muscular Strength

Running Increases Bone Density

Running Reduces Stress

Running Boosts Confidence

Running Burns Calories

Running Improves Your Mood

Running Can Connect You to Nature

Running Can Be Social
No matter the argument, running is far more enjoyable when doing it with others. It could be running with a friend, or even better a group or at an event. The Boston, New York and London Marathons draw massive crowds. The Long Bay Primary Senior Cross Country on Wednesday was nearly as popular. There were plenty of runners, loud crowds and lots of cones to define the course.
While running was the main purpose of the day, winners were celebrated and getting in the top 6 to make the school team a goal for many, it is the human stories that are always the most interesting.
Pran brought a medal to school in the morning to award to a fellow runner. He wanted to award it to someone who deserved it because he knew not everyone was going to be a winner on the day. The epitome of our school values. Pran found his recipient. He handed the medal over to Benji who he could see had tried really hard. The effect of this action by Pran is not something that can be overlooked.
TVNZ has a Good Sorts clip on a Sunday evening at the end of the news to celebrate someone in the community who has gone above and beyond. Pran was definitely our Good Sort this week.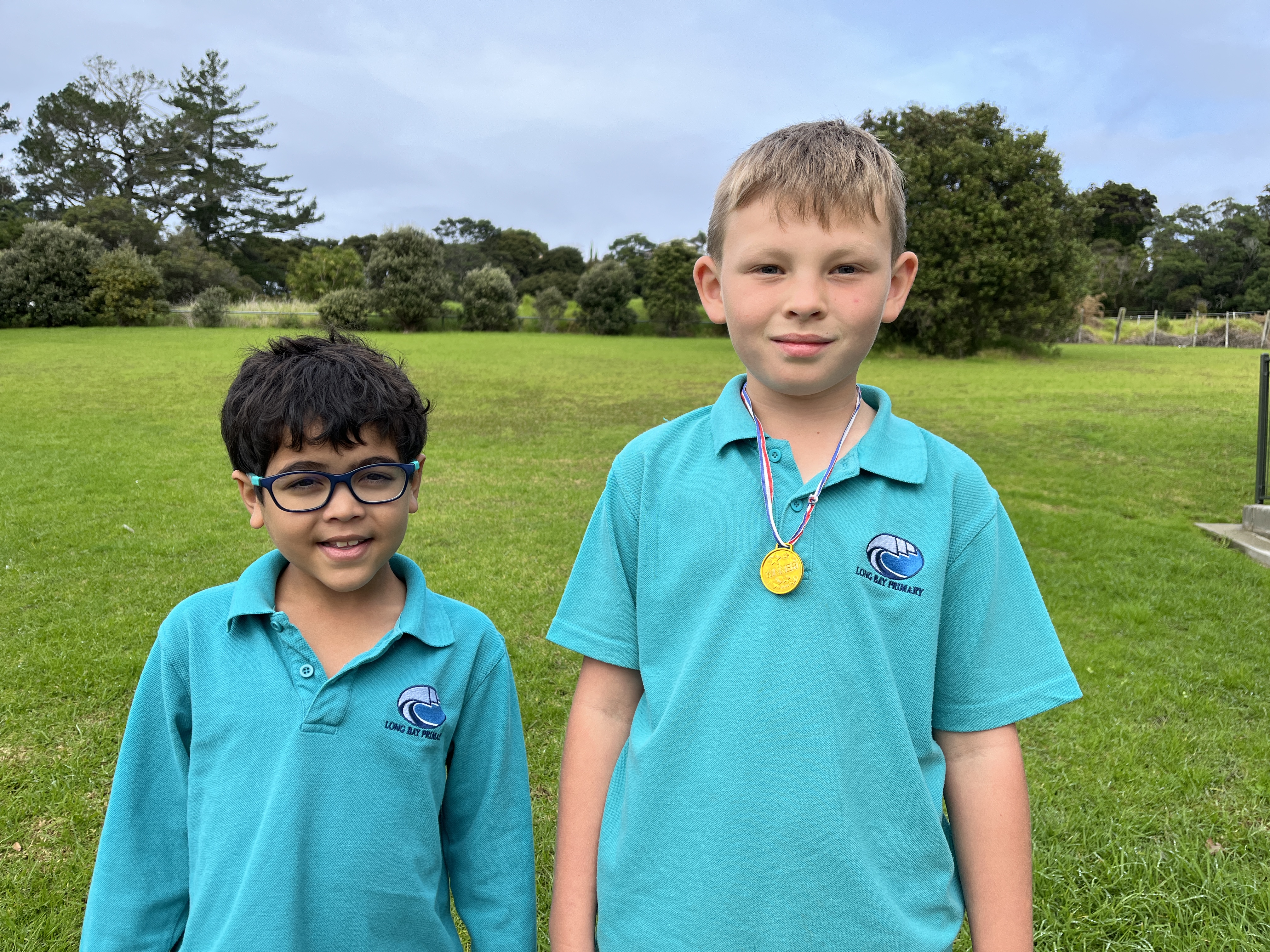 Rob Hutton
Tumuaki/Principal
Support our School by re-gifting tax rebates via myKindo. If you are one of many NZ families who do not collect your donation tax rebate each year, here's an easy way to support our school.
Next time you pay a donation on myKindo, you'll be offered to register with TaxGift. By registering with TaxGift, Kindo enables you to automate claiming the 33% tax rebate on your behalf (Kindo supplies the receipts directly to them). Rebates are then re-gifted back to the school as a new donation, to be used for enhancing the learning environment which will benefit all of the children across the school.
How it works:
Simply amplify your donation on myKindo after your order is processed
Select TaxGift
Check the circle next to our school
That's it, you have now registered to donate your tax rebate back to school – thank you.
Need assistance? Our Kindo help desk is open 8am to 4pm weekdays.
Important School Notices – Please Read
Carparking on School Grounds
Parking on school grounds is for staff members only. Please park in the carparking spaces outside the school grounds or on Ralph Eagles Place.
Board Elections Information Afternoon
The Board elections are being held in September this year. As part of the election process nominations will shortly be called for anyone who is interested in joining the Board. If you would like to ask any questions or find out more information please come to school on Wednesday 29 June at 2.30pm. This meeting will be held in the Staffroom. Everyone is welcome.
Traffic Safety Improvements
The Auckland Council have helped us to make the road safer outside the school. The next time you are here you will notice the cones and rope that has served us so well has been replaced by a secure metal fence. They are currently working to level the pavers and expand the paved area to give improved access to the drop off zone. Please remember to use the crossing where possible when crossing the road.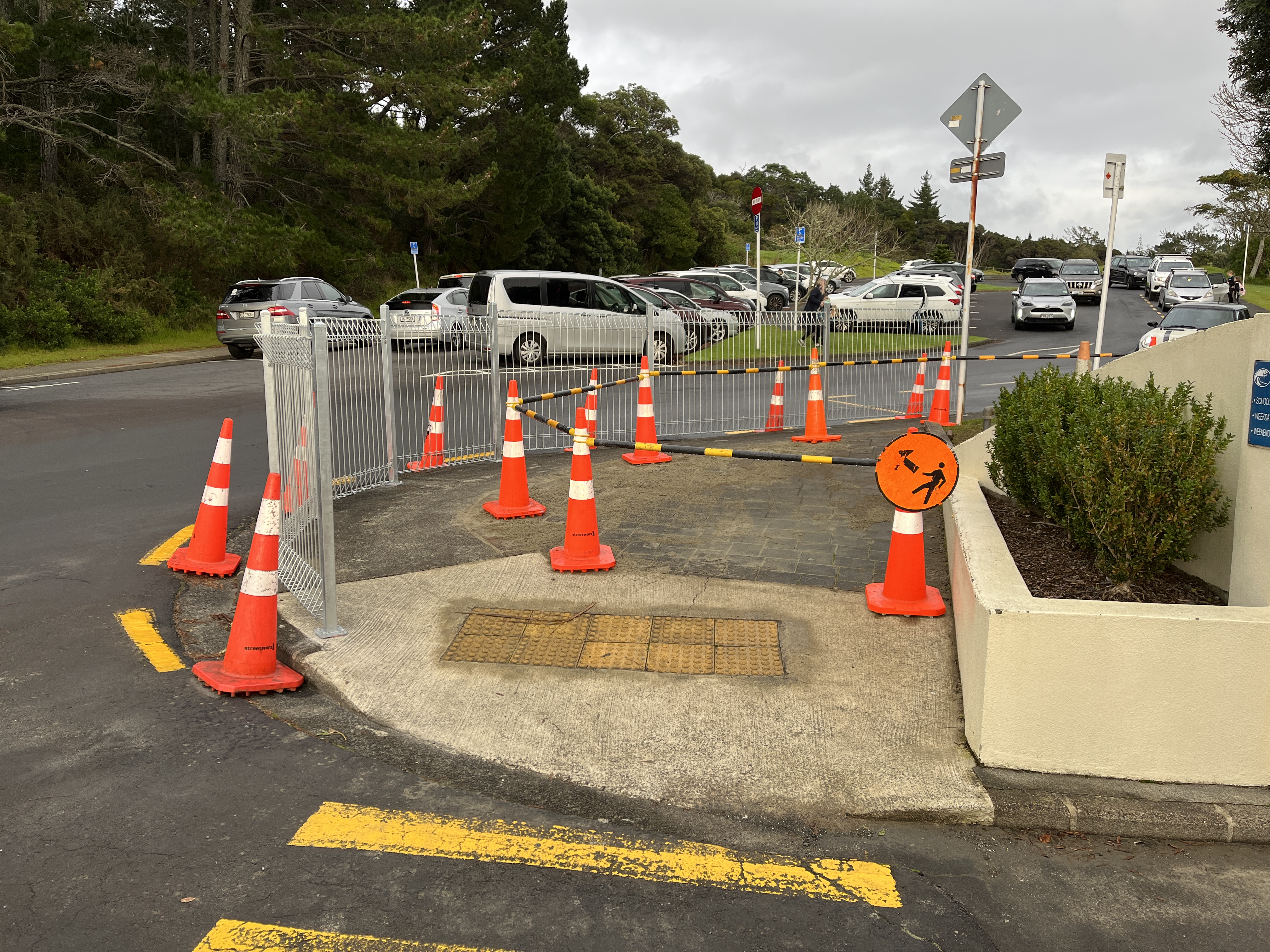 Absences
If your child is going to be absent from school, you need to inform the child's teacher and the Office. Please call 09 473 6077, email admin@longbayprimary.ac.nz or click here to report an absence. If your child is late to school, they must call into the Office to collect a late pass.
If your child has tested positive for Covid 19, you need to inform the school as soon as you are able to. Please click here to complete the Google form.
School Uniform
We like to instill a sense of pride in our school's uniform. Please ensure that your child is wearing the correct uniform when they come to school—so please NO bright or striped tights/leggings or different jumpers. There is a selection of second hand uniform for sale in the office or you can buy directly from NZ Uniforms at 19 Douglas Alexander Parade, Albany.
Water Bottles
Please send your child to school with a filled water bottle, ready for them to start the day. This is to avoid children becoming dehydrated.
Nut Free and Wrapper Free
Long Bay Primary is a nut free and wrapper free school, please remember to remove wrappers prior to filling the lunch box. We do have a number of children that have a severe allergy to nuts and we ask parents not to include any nut products in their children's lunches.
2022 Term Dates and What's On
Monday 2 May – Friday 8 July
20 June – PTA Quiz Night, Long Bay Surf Club
22 June – Junior School Cross Country (save day 23 June)
22 June – Year 6 Netball Field Day
24 June – Matariki Public Holiday (school closed)
27 June – Totara vist to Stardome
28 June – Mānuka visit Auckland Museum
29 June – Kowhai visit West Auckland Transfer Station
1 July – Mid-year reports go home
6 July – Parent Teacher Conferences (more information to follow shortly)
8 July – Manuka visit the Cinema
8 July – Last day of Term 2
Monday 25 July – Friday 30 September
Monday 17 October – Friday 16 December
24 October – Labour Day Public Holiday (school closed)
A warm welcome to our new students who have started at Long Bay Primary since our last Newsletter:
Asher and Yifei
Donation Receipts via Kindo
Accessing your donation receipts on Kindo
You can view all your purchases, top-ups, refunds, cancelled orders and donation receipts using the 'my orders' option.
From the record type, you can select donation receipts, and choose to download individual receipts or download a summary of all your donation receipts.
More detailed instructions can also be found on the Kindo online support pages.
Join the Walking School Bus
The Walking School Bus has started up again! It is a safe and friendly way to walk to school. Please email Mrs Bloomfield at jitkab@longbayprimary.ac.nz for more information on how to join the Walking School Bus or become a Bus Leader. The more the merrier!
On Wednesday 15 of the Year 5 and 6 maths extension students participated in the Junior Mathex competition held at Northcross Intermediate. Forty three teams of four students from across the North Shore and Hibiscus Coast participated. The teams of four worked together to try to solve 20 very tricky maths problems in 30 minutes. Well done to Anan, Oscar, Felix, Scott, Albert, Ray, Charlie, Brooks, Harry, Nathan, Aly, Lachlan, Esme, Ayla and Kate for their fabulous teamwork, can-do attitude and persistence in challenging circumstances. And a special well done to Nathan, who was the runner for his team, who won an 'Amazing Runner' prize for demonstrating our school's values in his role as team runner. A great morning was had by all!
Sports Buzz – Term 2, Week 7
Junior Cross Country
Junior school (Years 1-3) cross country is at school next Wednesday 22 June. It starts at 11.45am and will be finished by lunch time. Parents/caregivers are welcome to come and watch the cross country. If you intend on taking your child home early after the cross country, you must sign them out at the office.
Northern Bays schools cross country for our top placegetters is on Wednesday 29 June at Long Bay Regional Park. More information will be sent out separately to these students.
Senior Cross Country
Well done to all our senior students who competed in the senior cross country on Wednesday.
Thank you to all those who attended our last meeting, it is great to see our team growing and many new faces. Welcome to our new members Nickala Metcalfe, Lili Wu and Amy Lin.
If you would like to know more about the PTA please feel free to get in touch we welcome your ideas, suggestions and feedback.
Our next meeting is on Tuesday 2 August August
email us at
longbayprimarypta@gmail.com
to let us know you're attending.
New members always welcome!
After four years our secretary is moving on, if you would like to join our team or know more about the role please get in touch with us –
longbayprimarypta@gmail.com
Kelly Club and Kelly Sports Notices
Community Events and Notices